Stoney's brother and his wife came down this weekend with Kristian! He is 3 1/2 weeks older than Kambree. They lit up when they seen each other again. It's been a couple months.

She loved touching him and was fascinated with him.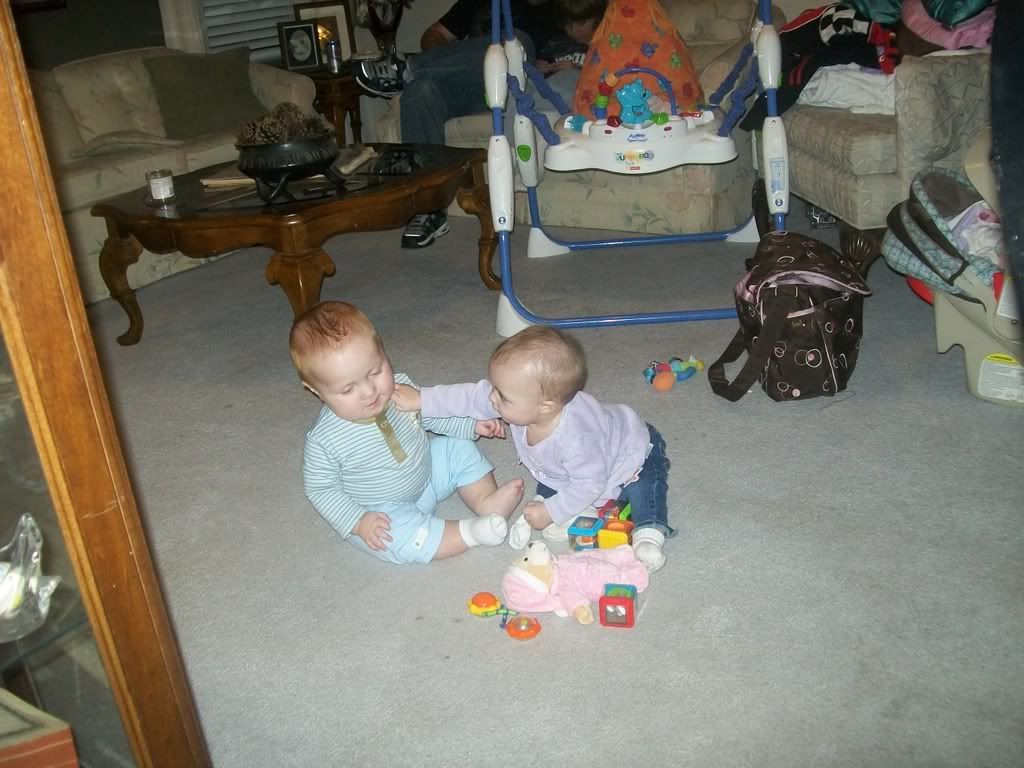 Kristian looking at Kambree like "dude you stole my sock"


Note that he had TWO socks on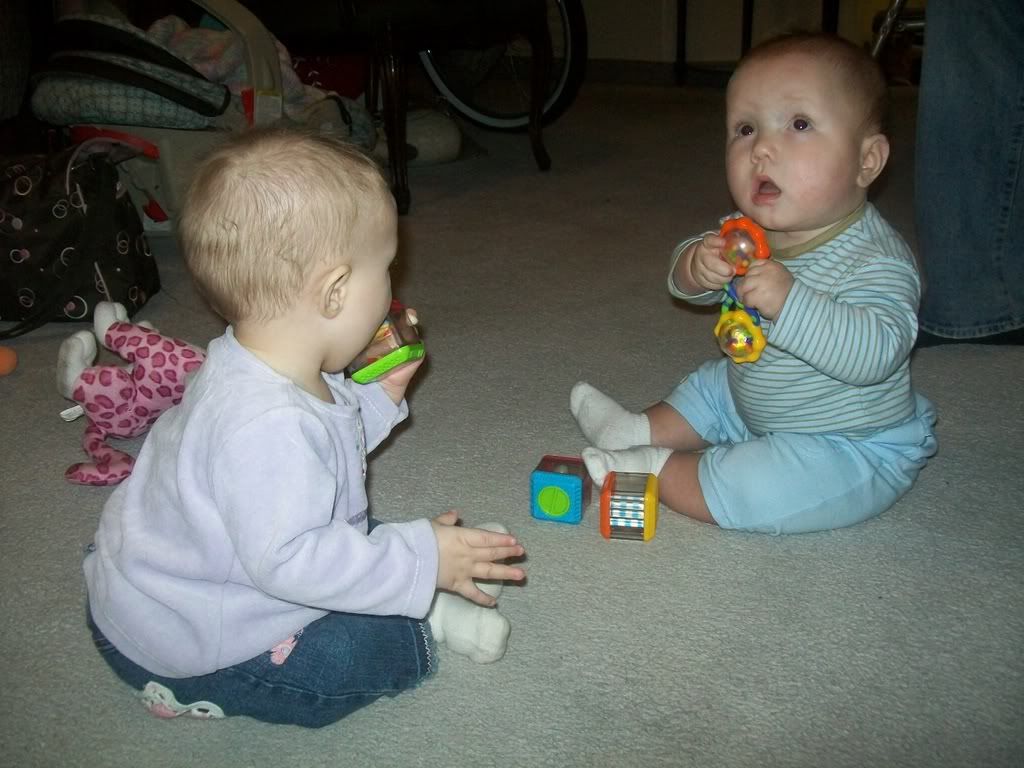 Stoney playing with the girls and our other nephew


Kambree and Kristian fighting for Stoney's hat


Sleeping with Uncle Drue


They really played so well together