Want to join in? Go here to learn how and to view the weekly list Small Talk Six topics for 2009.
Today's topic is "6 animals (domestic, wild, or exotic) you think would be fun to own as pets." You can answer this with a list of 6 words, 6 phrases, 6 sentences, 6 paragraphs, 6 photos, 6 videos, etc . . .
This actually isn't a hard one for me! I love animals!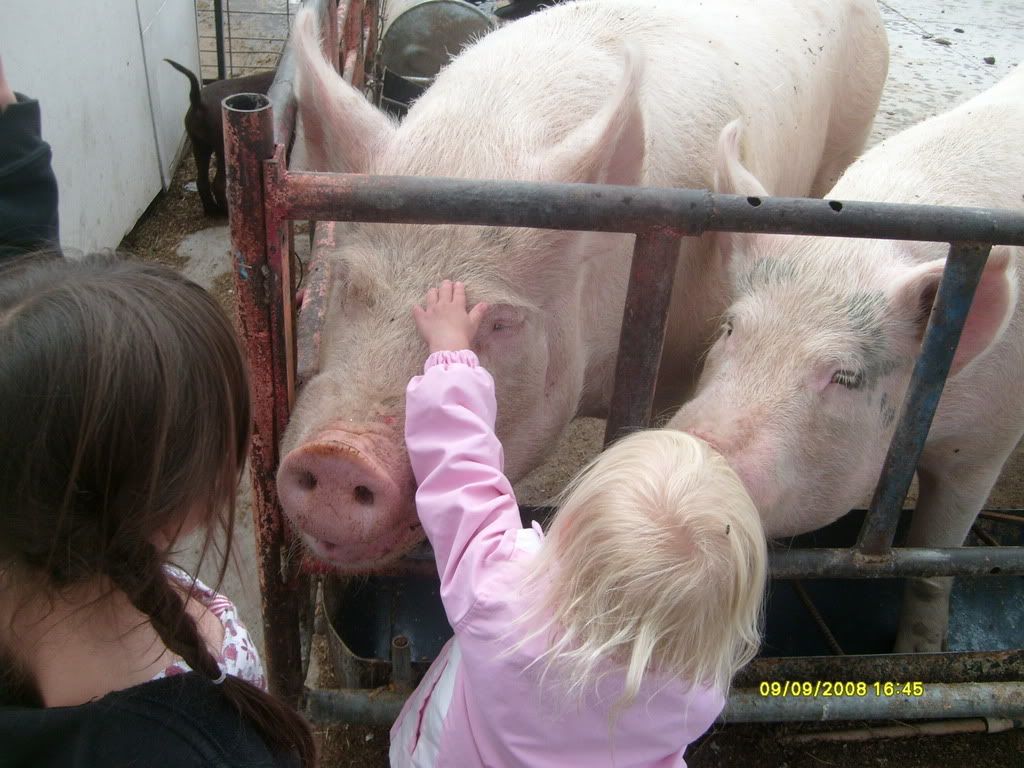 Pigs. Yes those are my girls! They love pigs too. I've always wanted the runt of the litter. :)

A baby tiger. Aren't they so cute!