Sydnee has started a weekly class that requires us to travel 100 miles once a week. It is a toddler class with early intervention. She had her first day Monday January 5. It lasts 1 1/2 hours. She is the only girl in a class of boys. Quite a different world for her since she doesn't know very many boys! She did pretty well. I had to stay with her a majority of the time but she warmed up a little. As soon as she turns 3 we will move her to a preschool locally.

This is one of the dresses from Amie. She had to try it on. LOL


Sydnee ready to go to school. Wearing another outfit from Amie!


Kambree fell asleep in her jumper one day.


The girls playing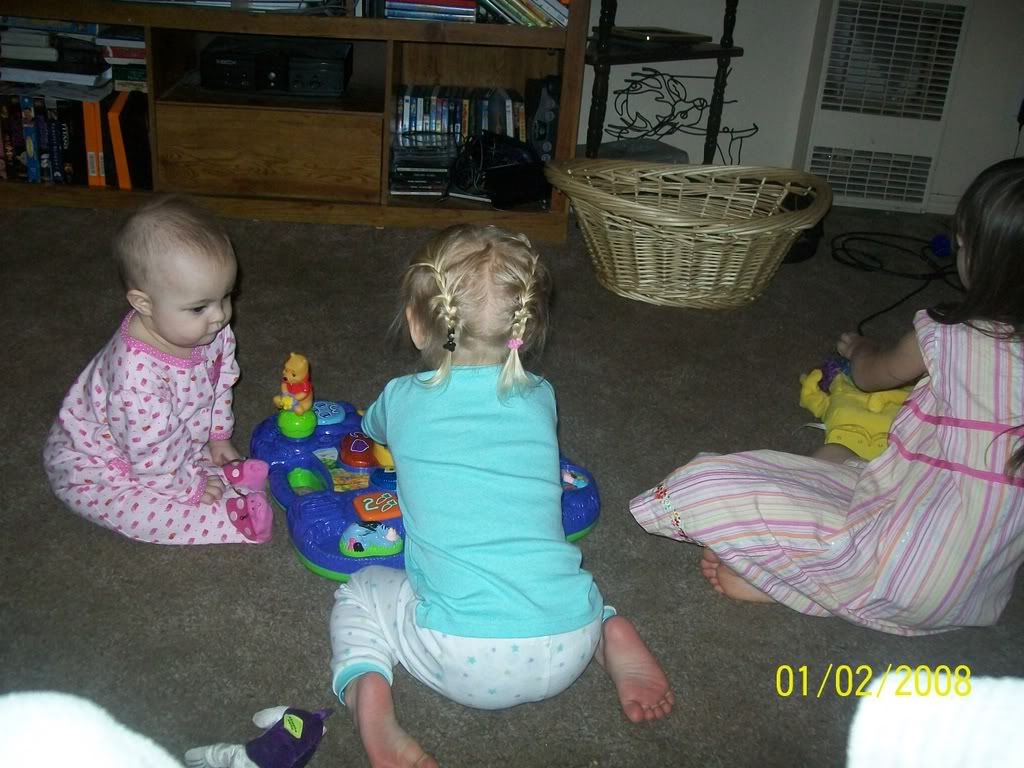 Sydnee is so silly